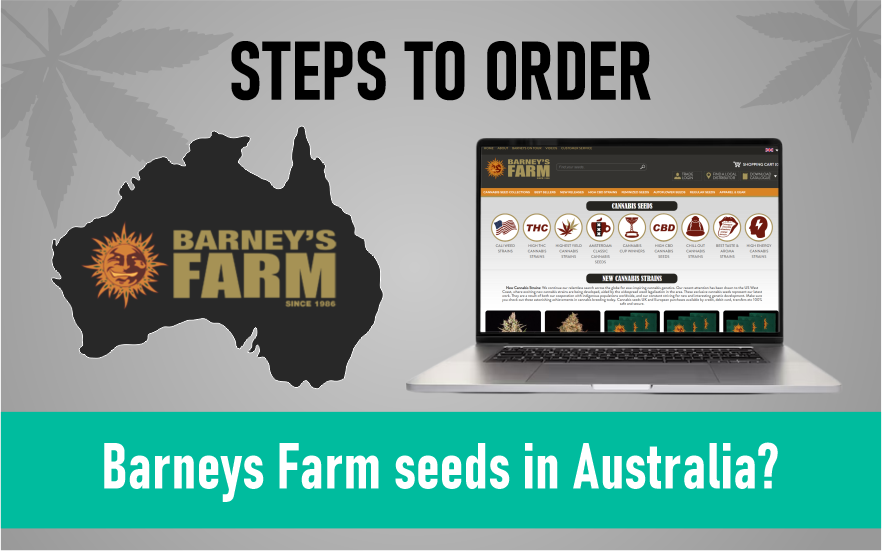 Steps to order Barneys Farm seeds in Australia:
Check the legality: Before ordering Barneys Farm seeds in Australia, make sure to check if it's legal to order and possess cannabis seeds in your state/territory. While some states have legalized cannabis for medical and/or recreational use, others have strict laws against it.
Choose a reliable seed bank: Look for a reputable seed bank that ships to Australia and has a good track record of delivering quality seeds. You can research online or ask for recommendations from other growers. Some of them are: Herbies Seeds, Seeds-city, SeedsMan, originalseedsstore,
Browse the Barneys Farm seeds collection: Once you have selected a seed bank, browse their collection of Barneys Farm seeds to find the strains that suit your preferences and growing conditions.
Check the seed's description: Read the description of the seed carefully, paying attention to factors such as flowering time, yield, THC/CBD content, and growing difficulty.
Place your order: After selecting the seeds, add them to your cart and proceed to checkout. Make sure to provide accurate shipping information and choose a secure payment method.
Wait for delivery: Once you have completed the checkout process, you will receive a confirmation email with the details of your order. The delivery time can vary depending on your location and the seed bank's shipping policy.
Germinate and grow the seeds: After receiving the seeds, follow the germination process recommended by Barneys Farm to ensure a successful start. Then, cultivate the plants according to the strain's specific needs, providing adequate light, water, and nutrients.
Harvest and enjoy: After a few months, your Barneys Farm seeds should have grown into mature plants ready for harvest. Dry and cure the buds, and enjoy the fruits of your labor!