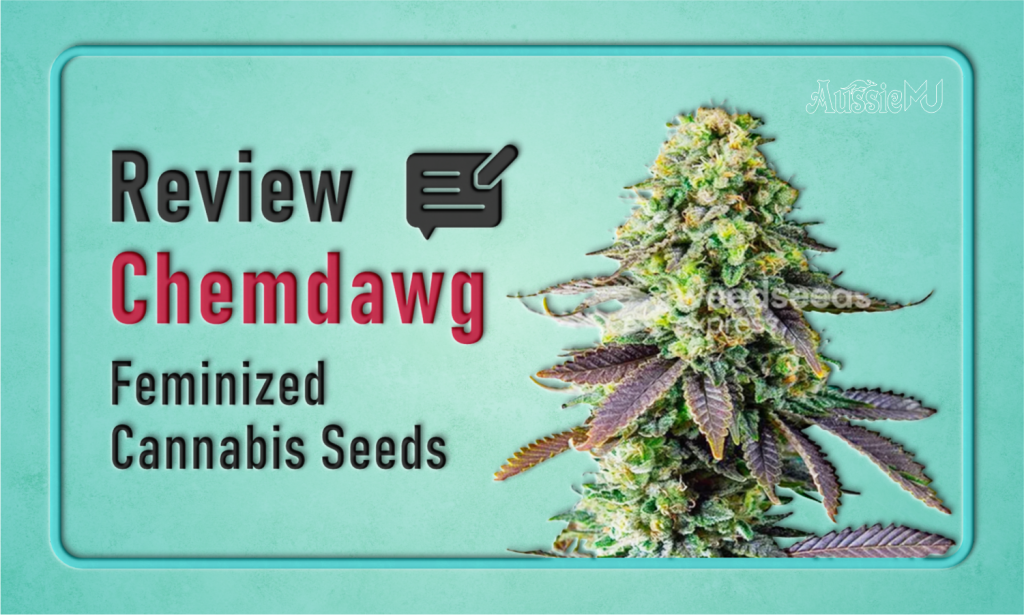 The beautiful effect of the Chemdawg Feminized Cannabis Seeds is particularly distinctive. This marijuana strain comes with a strong presence on the body along with the brain. On the other hand, it comes with a strong presence on your body and the brain. However, you can instantly notice the effect of this strain and it will last for a long period of time.
This Chemdawg feminized is also a strain of marijuana that possesses the potential for medicinal purposes. And most often medical growers in the USA & Canada buy these Chemdawg Feminized cannabis seeds. It serves you relief in your chronic pain and there it is an excellent choice for the pain of patients. Moreover, Chemdawg is a great plant for growing both indoors and in a greenhouse, particularly if you are fond of Sativa dominant strains.
Tech Specs
THC level: 20%
CBD level: 0.1%
Plant Size: 40% Indica / 60% Sativa
Genetics: OG kush x Chemdawg 4
Max yield indoor: 400 to 500 grams/m²
Max yield outdoor: 700 to 1000 grams/m²
Height indoor: 70 to 125 cm
Height outdoor: 150 to 250 cm
Flowering time: 63 to 70
Why should you purchase Chemdawg Marijuana Seeds?
These Chemdawg Feminized Cannabis seeds are the original feminized cannabis seeds
These seeds are extremely powerful & come with fast noticeable effects
These feminized seeds are excellent for therapeutic use
These serve you with great yields and dense buds
Growing Chemdawg Feminized Marijuana Seeds (indoors & outdoors)
The Chemdawg feminized cannabis seeds are appropriate for advanced growers and for those growers who are in search of a strain to train. If you think about SCROG, SOG, & LST, then Chemdawg strain is ideally appropriate for this.
The structure of Chemdawg is that of a typical hybrid, with a central head. It protrudes slightly above the numerous satellite branches, that serve it with the shape of a Christmas tree.
It is also a plant that possesses its own challenges. Firstly, for meeting the challenges, you are recommended for growing the plant indoors or in a greenhouse.
Chemdawg is a Sativa dominant strain of marijuana that has an enhanced risk of mildew or mold. If you will grow these plants indoors, or in a greenhouse, then you can keep a close eye on the humidity. And if it is extremely required then you can take instant steps when such kind of problem occurs.
You must not get so much worried about this because there are very rare chances of the occurrence of such problems when you are growing indoors.
Flowering Time
Chemdawg is a variety that has a fairly average flowering time that is about 9 to 10 weeks. when you are growing these outdoors, then the time of harvesting is early to mid-October. The buds are beautifully bright green and are combined with spherical and purple at the end of flowering.
Plant Height
When you will grow Chemdawg indoors then will be capable of growing a plant with Chemdawg feminized cannabis seeds that reaches a height of about 125 cm. On the other hand, when you are growing these plants outdoors in open ground, then you can grow up to 2.5 meters.
Chemdawg Yield
You can even achieve outdoor yields in good weather even in the Northern Hemisphere that may reach up to 1,000 gm per m2. When you are growing these plants indoors, then after about 9 weeks of flowering, you can harvest up to 500 gm per m2 which is an awesome result!
Tip: If you are desired of growing the most out of your Chemdawg indoor plants, then we recommend you to make use of the Screen of Green method. This method assists the plants in the development of their complete potential, which also assists in the improvement of their performance.
Effects
Chemdawg possesses THC levels that are up to 19%-20% on average. The high of this strain serves the relaxation to your mind in a very effective way and frees your mind from stress, anxiety, worry, nervousness, and depression. It improves your mood and facilitates a boost of motivation. Simultaneously, it generates a heavy physical stone that relieves any kind of pain particularly chronic pain from your body.
You will come to find stimulation in your creativity. A euphoric feeling of joy will disperse throughout your body. There are numerous users which report that Chemdawg feminized is a sociable weed that is ideal for a night out with your friends.
Side effects
Chemdawg feminized is a marijuana strain that you should consume with caution by novice users. There are also some possible side effects of this strain that occurs when you do the consumption of it in high amount and these are mainly anxiety, dizziness, and paranoia.
Taste & Smell
This marijuana weed facilitates your aromas and flavor. The taste & smell of this strain is combined with notes of fuel, pine, and citrus which are responsible for making it a true sensation.
Origin
The origin of Chemdawg, which is sometimes known as Chemdog is a bit shrouded in mystery. But, it is thought that this marijuana strain is originated from Nepalese or a Thai in Sativa. Perhaps, this marijuana strain has been used for the creation of a large number of chronic descendants, which are inclusive of the legendary OG Kush & Sour Diesel.
According to legend, the original breeder of this strain was a man who was named Chemdawg. He has obtained these marijuana seeds by buying them during one of his travels from a friend. After this, the selection and stabilization of this strain were done for obtaining the Chemdawg which we all know today.
However, there are numerous people who have a belief that this Chemdawg gets its name from its pungent aroma and flavor which comes with a distinctive chemical diesel note.